Our little home down the side laneway at 4 Gooch St, Thornbury is the culmination of a dream to create a place where people can exercise without pressure or fear of judgement. A place where everyone is welcome to progress at a pace that is right for them and not defined by external expectation. Originally running out of a ballet studio in Northcote, we knew that to reach more people with our unique offerings we had find a space that had the scope to truly reflect our vision.  In January 2018, we found the back room of the old Camelia Reception Centre in Thornbury and with the support of our then neighbours AWF set about creating a real 'home' for our JBFit family. In December 2018 we took over the lease on the rear of 4 Gooch St and with our new neighbours, Pointe Nation Adult Ballet School have set about consolidating our identity in Thornbury. We love being part of the thriving community that also brings people from surrounding Preston, Brunswick, Fitzroy and Fairfield into our fold.
This beautiful historic building which dates back to the early 1900s has many stories to tell.  It carries the hallmarks of other buildings in the area such as Northcote Primary School. We love its quirkiness and embrace the cracks and uneven surfaces. Like us, as it ages, it gathers experience, and if you are willing to take the time to be still and quiet it will whisper wisdom into your soul. Its high domed ceilings and freshly painted walls create the perfect backdrop for a stunning art installation by Northcote local artist Liliana Barbieri. One hundred and fifty five handcrafted butterflies adorn the walls sweeping upwards and flying individually and as a group to embody the title 'They believed they could … and so they did'.
Accepting all that this unique building has to offer marries perfectly with our vision is to provide a warm welcoming environment where you can let go of the outside world.  We invite you to come and take time to do just that; to nurture the best version of you, whatever that might be on any given day.
Read on to find out more about our talented and dedicated staff and the skills they bring to our shared table.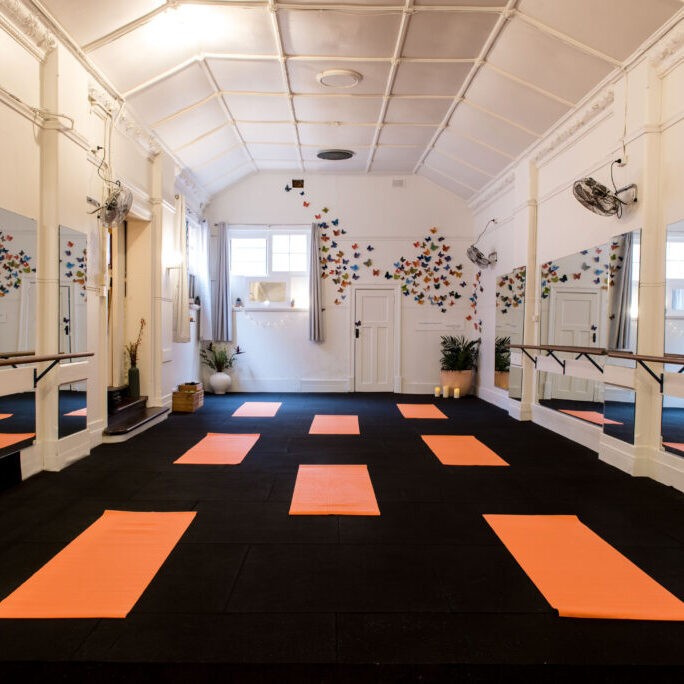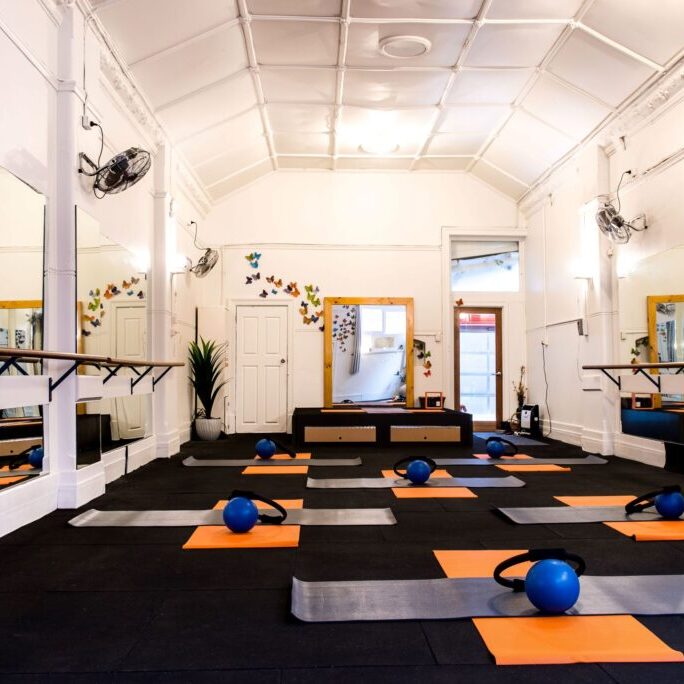 FOUNDER AND DIRECTOR MARISA LAWLOR
A body is for life, not just a 12-week challenge!
Marisa Lawlor has a passion for helping people learn how to connect with their bodies and become friends for life. She wants them to move with freedom and awareness and to exercise because it feels great and is fun.
From an early age, Marisa trained in Cecchetti method classical ballet to Advanced level and has her Associate teaching certificate.  Whilst studying Arts at Melbourne University, she joined Guild Dance Theatre and added contemporary dance to her list of movement passions.  She undertook a Graduate Diploma in Dance and Movement in Education to add scope to her B Arts and Dip Ed in English and Humanities (Melbourne University). This opened up the opportunity to teach senior school level dance in both London (1991 -1993) and Australia (1994-1996).  In 1994, Marisa's interests in physical health and wellness led her to further study and to gain certification as a Group Fitness and Gym Instructor. She also has qualifications in Pilates Mat 1&2 and Pre & Post Natal Pilates, Barre Attack, StretchFit, Les Mills Body Balance, Body Jam and Body Pump.
Marisa draws upon all of her training to help people discover the joy of movement and empower them to take control of their personal wellbeing. A highly experienced secondary school English and literature teacher as well as a fitness instructor, Marisa gets to blend both worlds and has fun in classes playing with body-focussed 'language'. With almost 40 years of experience facilitating dance and fitness classes for a vast range of participants, Marisa's teaching is now focused on the multiple health benefits of Pilates, Barre, Yoga and functional fitness. Keeping her content as applicable to real life as possible, she also adapts her teaching for online and onsite delivery in the workplace with the understanding that if we feel well, we work well too.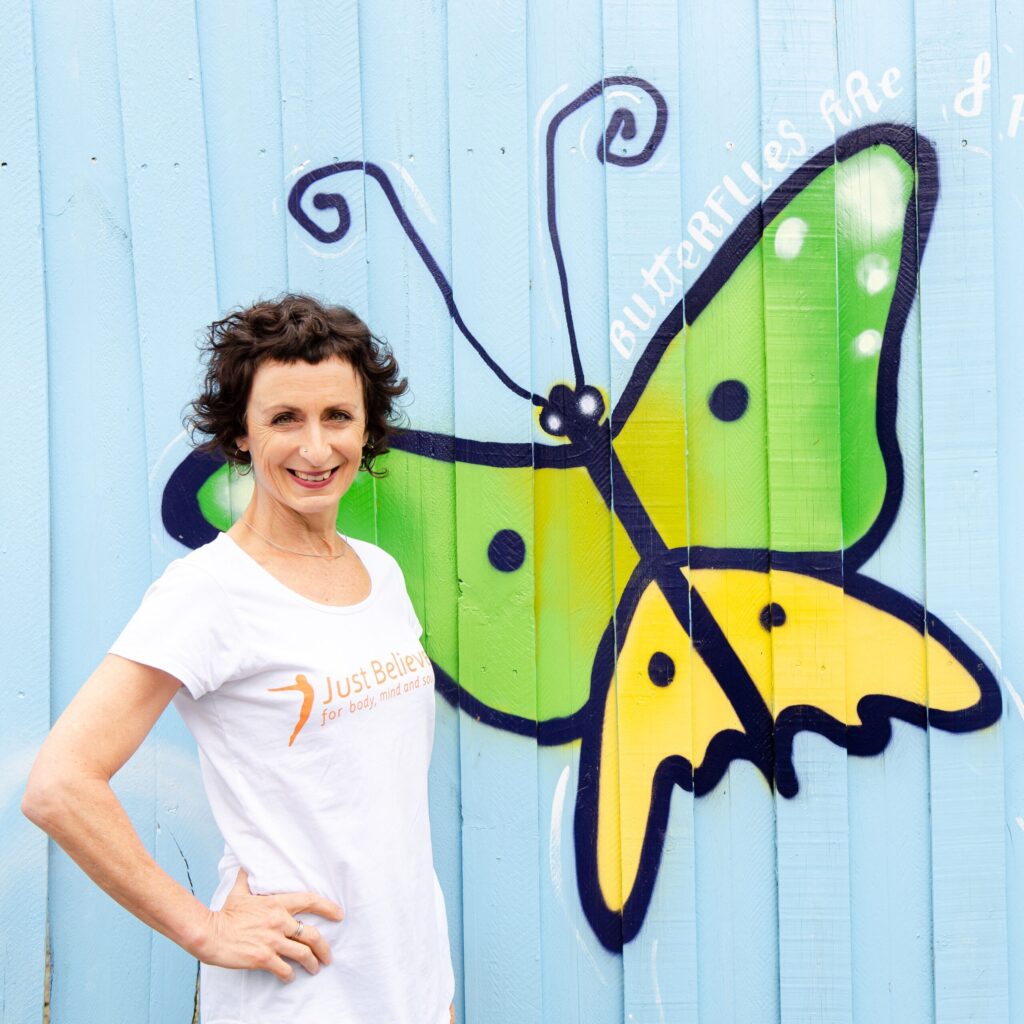 JUST BELIEVE FIT IS THE FLYING SOLO VICTORIAN SMALL BUSINESS OF THE YEAR 2020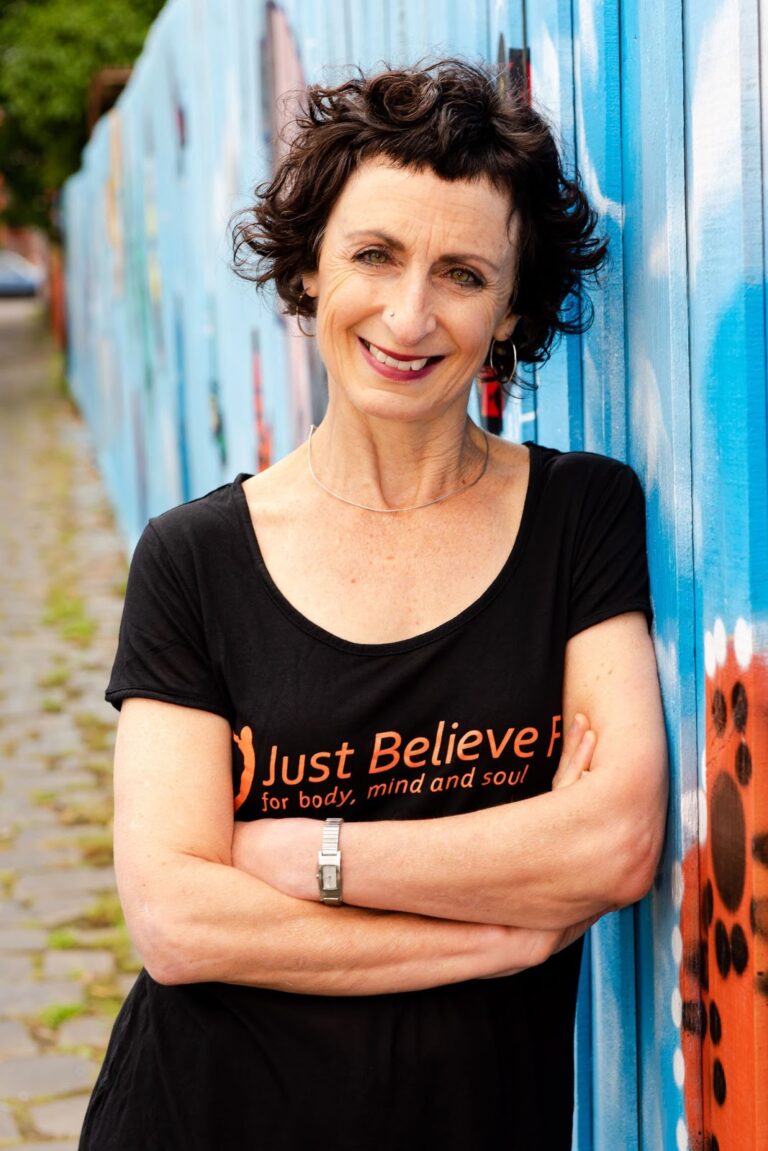 MARISA LAWLOR
Pilates, Barre, FITNESS, Stretch, MATURE AND MOVING