RE-ACTIVATE 2022 raises money for Northern NSW flood relief
Just Believe Fit would like to say a huge thank you to everyone who  showed their support for our fourth, and final,
Re-Activate Charity Fundraiser.
With your help we raised $1700 for Main Arm Upper Public School and its community.
With thanks and appreciation 
To NORTHSIDE PHYSIO and POINTE NATION for being our collections points.
To our tireless team of helpers who made the running of the event possible.
And finally, to our generous supporters who donated gifts for our door prizes. 
They made lots of people very happy!
RE-ACTIVATE 2021 raises money for BIG GROUP HUG
In the 2021 ReActivate Charity Fundraiser, we raised $4,150 for the charity Big Group Hug, which responds to the immediate material needs of vulnerable and disadvantaged children and their families. Heartfelt thanks to everyone involved in helping us reach this brilliant result for our chosen charity recipient: Big Group Hug.
Start your working year with a set of tools that will keep your back healthy and you happy when you return to the desk.
We are collaborating with our good friends, Connie and Hayley from Northside Physio in Thornbury  to bring valuable advice, tips and tricks for managing back health.
We believe prevention is better than a cure so we are encouraging you to be proactive and be ready with measures to avoid or exacerbate physical ailments.
We will be covering:
Easy ways to prevent falling back into old habits when 'back' at the work desk.
Simple self-manipulation techniques and exercises to act as a circuit breaker when you feel tension taking hold
Ideas to help people with pre-existing injuries such as frozen shoulder, to find a balance between looking after the injury but maintaining movement essential for healing.
We went LIVE ONLINE on Instagram with Northside Physio on Saturday 29 January at 4pm.  Watch the video on Instagram
This event was so good, we are doing it again! Coming Soon. Join us Live on Facebook to discover vital back health tips and get your questions answered … Date to be announced.
THE JUST BUTTERFLY IT PROJECT 2019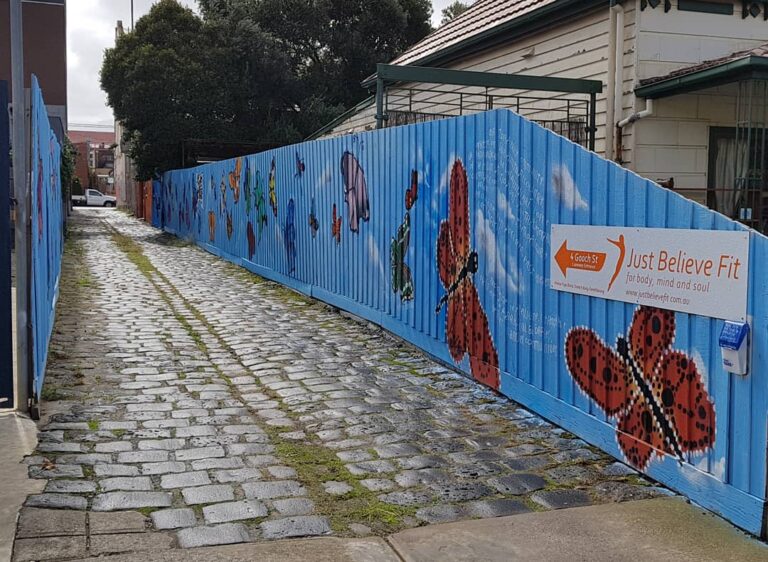 Around the world, people view the butterfly as representing endurance, change, hope, and life.  In their simple beauty, they make people feel happy; an idea that is being drawn upon in the street art in the inner north. 
As a local business owner, Just Believe Fit's founder Marisa  wanted to bring more butterflies to Thornbury to make people happy and to create a strong community connected by shared values.
This project saw the Thornbury laneway that hosts the Just Believe Fit studio morph from a grey grafitti-prone laneway into a beautiful butterfly artwork  in 2019. 
People donated $2,500 through GoFundMe to fund the painting of graffiti-protected butterfly murals on both sides of the laneway between Raleigh and Gooch Streets, Thornbury from the Just Believe Fit studio down to the Raleigh Street entrance. Darebin Council partnered with us on the project and  subsidised any costs not covered by the fundraising.
Donators could sponsor a butterfly and request their butterfly be dedicated to a person, or people or a pet, and the names were added to the beautiful butterfly mural.
Just Believe Fit started its own version of a Little Library in the foyer of the studio in 2020. An original travel trunk from the 1950s with its own set of stories, is full for visitors to the studio and passersby to peruse and select their next read, or drop off or swap books they have finished.
SUPPORTING SMALL BUSINESS DURING 2020 LOCKDOWN
What goes better together than pizza and fitness? Not much!
Collaborating with Thornbury local business Farro Pizza during the 2020 lockdown was a no brainer. A restaurant focused on helping people make healthy food options to stay well was the perfect partner for Just Believe Fit.
Together we were able to offer our customers discounts and bonuses to inspire them to stay pro-active and take control over the areas of their lives that they could. 
Project FarroFit was the result of our collaboration and ran successfully for two months in 2020.
SUPPORTING WOMEN: MINDFUL MENOPAUSE CLASSES 2021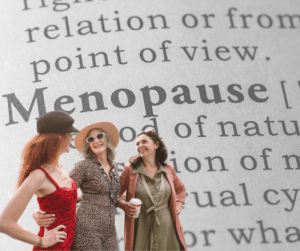 Yoga, meditation and a supportive community are proven to help women navigate menopause and perimenopause, and even lessen the effects.
Just Believe Fit runs this series of  warm, gentle and healing sessions filled with compassion support and understanding to support women through perimenopause and menopause.
So far, the series has taken place in 2018 and 2021.
FREE STRETCH
IN JOHNSON PARK 2019 - 2021
Building community and enhancing well being through free stretch classes in Johnson Park
Held a once or twice a month when mutually convenient, these classes are facilitated by Marisa Lawlor, Owner and Director of Just Believe Fit, Thornbury. They are gentle and focused on being achievable and relevant to everyday living. All genders, ages and body types are welcome.
Upcoming classes and other relevant information is posted to the Facebook group.
RECLAIMING YOU COMPETITION
Jeanette Herrington's book Reclaiming You is a wonderful easy to read guide for health and happiness for the over 45s. Filled with practical advice drawn from personal experience, Jeanette's voice is comforting and reassuring and rings true with authenticity. We wanted to share this book with Just Believe Fit community and anyone who would benefit from some advice on starting a sustainable wellness journey for life, and also support Jeanette and the book. Jeanette supplied three copies of the book and so we ran an Instagram competition to give away the books.
See the Reclaiming You website for more information about the book.
LOCKDOWN LOVE FOR THE COMMUNITY
Just Believe Fit has been spreading the love during Melbourne's various Covid-19 pandemic lockdowns.
The aim of these accessible (and free) feel-good sessions has been to support people during this time. They have included live 15-minute lunchtime stretches on Facebook, Zoom loving kindness meditation sessions, and sharing Wellness Wednesday tips for wellbeing on social media
REACTIVATE 2019 RAISES MONEY FOR BERRY STREET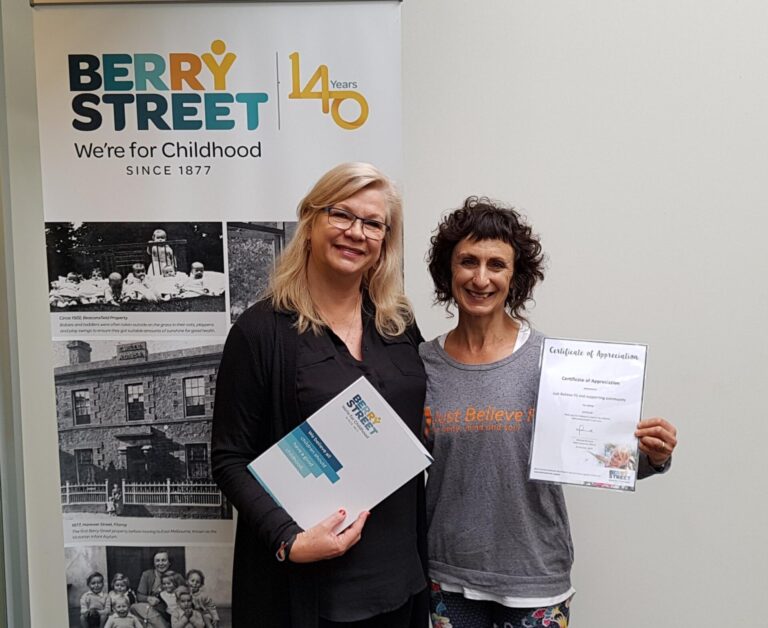 In Just Believe Fit's second Reactivate charity fundraiser in 2019, $1910 was raised for Berry Street, which helped provide vital services to children, young people and families most in need.
The event not only raises money for charity, but aims to bring people together in the spirit of community, encourages people to get moving, provides access to affordable activewear and brand labels for those on tight budgets, and encourages recycling/reduces landfill. Reactivate takes donations of preloved and new activewear for sale to raise money for a charity.
Berry Street, sponsor Bendigo Bank Clifton Hill and Just Believe Fit want to say thank you for looking after those who are less fortunate than us, caring for your environment by reducing landfill and building a strong community of like-minded others.
2018 REACTIVATE SUPPORTS WOMEN'S HEALTH IN THE NORTH ​
Alternative Women's Fitness
 and 
Just Believe Fit
joined forces for this charity fundraiser in 2018 and raised over $700.
The goals were to empower women to be ready to get active in Winter and strut their stuff in threads that make them feel great, encourage the recycling of activewear no longer worn, and to raise money for
WHIN – Women's Health in the North
and support their work to strengthen women's health, safety and wellbeing in our region. The donations of new and preloved activewear from locals, activewear companies and collected by local businesses were sold at a special Reactivate event to raise money for Women's Health in the North.
THE LITTLE THORNBURY XMAS MARKET 2018
We love Thornbury and the Thornbury community and so we celebrated Xmas and Thornbury in 2018. The Little Thornbury Xmas Market was held at the Just Believe Fit studio and showcased some Xmas products and services from some of the best new and established businesses in Melbourne's North. 
JUST DREAM BIG URBAN RETREAT 2020
A tantalising selection of classes enticed people to start off 2020 with their New Year's resolution to "do more exercise" in style!
Running from the 4th to 12th January, the schedule included diverse and interesting workshops including a Madonna-themed Big Barre workout, guided meditation with Thai massage focussing on dreams, a Yin and Tonic Yin yoga workshop accompanied by special gin and tonics from Bespoke Wine and Spirits, and a lights-off 80s dance fest in the studio.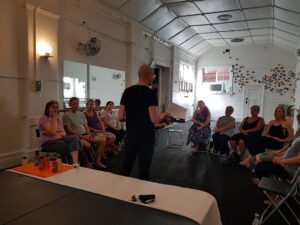 These seminars have disseminated some invaluable wellness information. We were empowered with practical strategies for pelvic floor health from physiotherapist Alison Harding from Clifton Hill Physio / Clifton Hill Pilates & Rehab / Inner North Physio.  Professional organiser Joey Camilleri delivered an enlightening session on the wellbeing benefits of decluttering. In our first seminar in the new Just Believe Fit studio, dietitian Simone Austin delivered a jam-packed session which showed us how to reconnect with the joy of eating and not to believe everything you read on the Internet!
FREE COMMUNITY SLOW FLOW YOGA
Yoga instructor, Jennifer Kisbey made her debut at Just Believe Fit with this generous free community offering. Jen loves teaching Slow Flow Yoga and shared her passion with our community during this live-streamed class suitable for all levels. Slow Flow is all about slowing down in order to really savour, enjoy, and discover each pose anew. Both nourishing and strengthening, poses are held for a few breaths, helping to bring balance and peace to both mind and body. The mindful movement with breathing is gently energising, and allows the practitioner to experience the gifts of self-awareness, self-acceptance and self-understanding, ultimately opening pathways to feeling empowered and joyful in everyday life. This style is perfect for beginners, as well as advanced yogis who want to deepen their practice and renew.
WE THRIVE ON BUILDING COMMUNITY THROUGH COLLABORATION
Meet our wonderful partners.