MATURE and MOVING CLASSES
to enjoy life to the max
"Ageing is not lost youth but a new stage of opportunity and strength." - Betty Friedan
Exercise is an important part of nearly everyone's everyday health. This is true for older adults, too. Experts say seniors should aim to be as active as possible. If you are an older adult, exercise can help you live a longer, healthier life.
MINDFUL MOVEMENT brings together the best of breath work and movement styles for mental clarity and resilience.
Peruse our full timetable and find the class that is right for you
There are many benefits to exercising as you get older:
It improves your strength. This helps you stay independent.
It improves your balance. This helps you manage uneven ground and decrease the chances of falling
It increases your energy to enjoy more than what simply needs to be done in a day.
It can prevent or delays diseases, such as heart disease, diabetes, or osteoporosis.
It can improve your mood and fight off depression and anxiety
It may improve cognitive function and keep you mentally alert.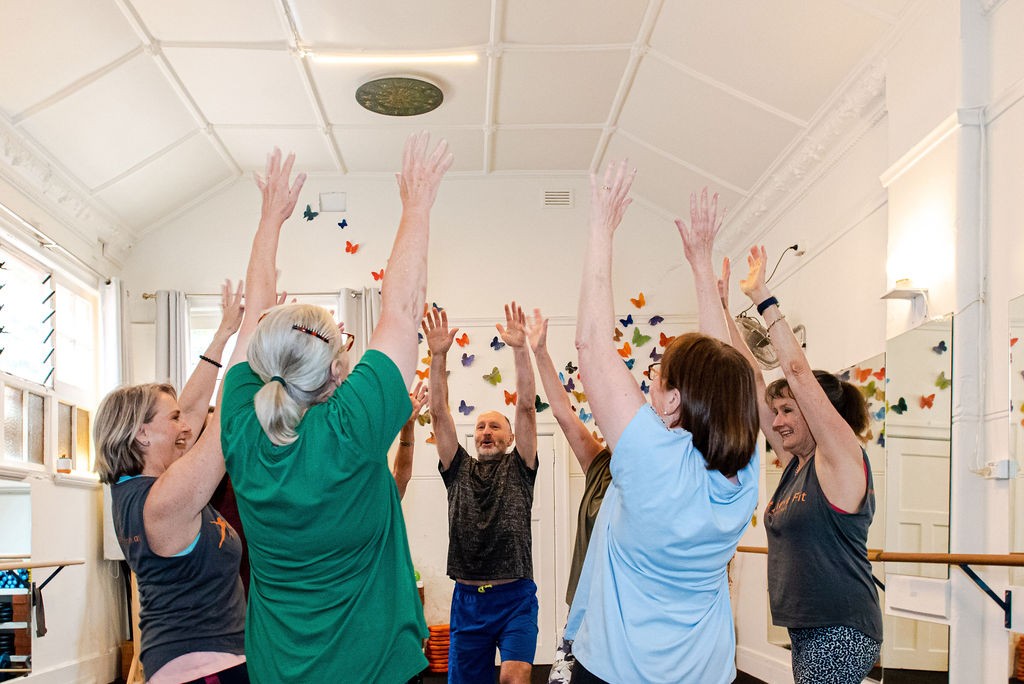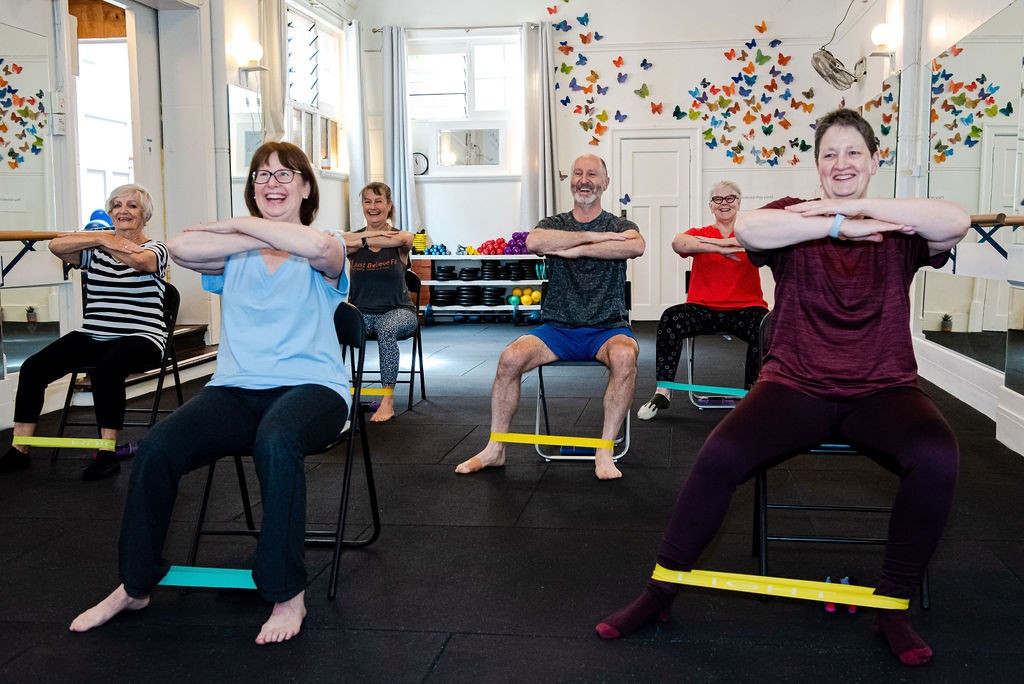 Age group specific exercise keeps it safe and achievable
WHAT IS CHAIR-BASED FITNESS?
Chair-based classes challenge both brain and body. Incorporating co-ordination exercises helps create new neural pathways for mental and physical agility.
Chair Fitness classes provide accessible exercise for all levels of ability. Conducted for a live class in the studio, these sessions are also streamed for online participation.
If your standing balance is challenged then this might be just the class you need to keep the blood flowing around your body and keep your fitness on track.
What you can expect to find in a Mature And Moving Chair Fitness class.
Bodies change and so should the way we look after them. Learn the correct strength, stability and conditioning techniques to keep you fit and free-moving as your body matures. Build confidence in your body's unique abilities and take the next steps in your fitness journey.
When not in lockdown, this class is taught live but simultaneous streamed to participants at home. We use a chair as a base from which to exercise and include props like stretch bands and light handweights. This 45-minute class focuses on improving strength, flexibilty and cardio fitness but with the stabilising help of a chair.  
Other classes you may be interested in trying as your fitness builds.
GET STRONG CIRCUIT FOR ALL
If you are new to Strength and Conditioning or want to perfect your technique with lighter weights, this GET STRONG CIRCUIT FOR ALL class is right for you. Be guided to execute exercises correctly and build strength progressively and safely. Options to increase weights also given dependent on ability and experience.
Monday 6 pm  Wednesday 6.30 pm
YIN YOGA is a slow-moving form of yoga. Poses (mostly floor-based) are held for an extended period of time, to allow the connective tissues to stretch, and the body and mind to completely unwind. Each class includes simple meditation and relaxation techniques. Yin Yoga is also great for the joints, ligaments and tendons, as well as the fascia.
Monday 7 pm