ONLINE 30-MINUTE YOGA-BASED FLOW
Top and tail your week with a 6.30am online Work Well Stretch and Strengthen Yoga class to ease you in, and then help you finish with a bang!
These two classes form part of our daily Work Well online program and are a terrific way of fitting exercise into tight routine. You can purchase a week of classes for $25, which includes all the online and streamed classes on the timetable.
Modifications are given to make them suitable for all levels.
YOGA FOR ALL and YIN YOGA
If you are starting out on your Yoga journey or wanting to deepen your regular practice, Yoga for All is the perfect class for you. With an emphasis on yoga basic poses, but also adapting to the needs of the group, the class focuses on building correct technique in a fun and accessible way.
Yin Yoga is a slow-moving form of yoga. Poses (mostly floor-based) are held for an extended period of time, to allow the connective tissues to stretch, and the body and mind to completely unwind. Each class includes simple meditation and relaxation techniques. In this fast-paced world, people find it hard to slow down enough to rest and replenish. Yin Yoga assists people to be still and restore their equilibrium to cope with the demands of everyday living.
Try and online Yin Yoga class with Suze recorded during Covid lockdown. This class focuses on relieving tension in the neck, shoulders and lower back. View on YouTube.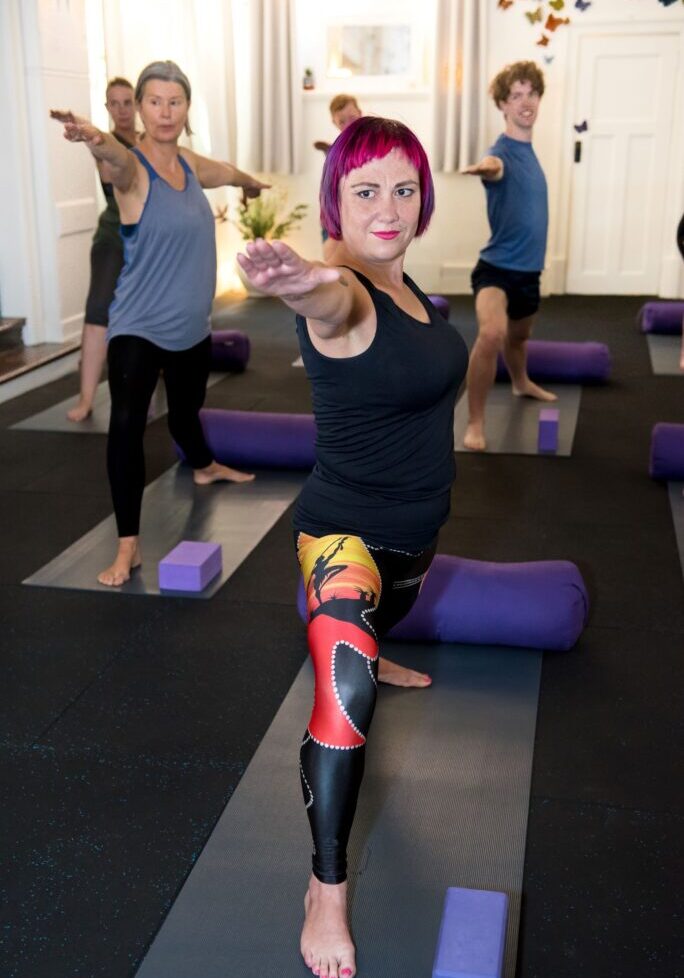 BARRE YOGA brings the strength, balance and support of barre classes to the grace and flexibility of yoga. The steady flowing sequences follow the traditional pattern of a yoga class enabling participants to find their breath, warm up and then continue to work through the different areas of the body for a complete holistic workout.
This class is perfect for people who find it difficult to move up and down from the floor or cannot bear weight on knees or wrists. It is also suitable for pre and post natal clients.
Find mobility in a way that is more gentle than the usual yoga class, but just as beneficial. These chair yoga classes bring all the benefits of yoga to you. All you need is a chair. Useful to introduce increased circulation, flexibility, joint health and exercise into your life, as well as the pervading peace and calm, and stress-management for which yoga is renowned. Incorporating seated and standing poses using the chair, mindfulness and breath-work, there is no pressure on the shoulders, knees and wrists, and no getting up and down off the floor.
Includes Chair Yoga Express, Chair Yoga, Chair Barre Yoga and Chair/Yoga For All.